Emptiness is not just a band. It's an experience. Based in Shanghai, this band is so fresh they've never even played together..
Does Lili play the ukulele? Or does the ukulele play Lili? Or are the two simply Ukelili? The way this girl lives and breathes the ukulele, it's really hard to tell.

"What's that pleasant drone I hear?" It's the sound of Carlin "Rhymin" Reinig on his trusty harmonica. When he's not blowing his harp, he's blowing minds with soulful lyrics.
Rumored to have won second prize in the 2016 French Blues Fingerpicking Championship, Dr. Nico is a force to be reckoned with. Don't expect to call him "boy" and get away with it.
He plays the banjo, he sings, then he plays the banjo again. This is the life of a "laowai" searching for music and meaning in the big city.
"The longer the note, the more dread," – this quote is sometimes attributed to Super Hans, sometimes to Will. He marries the worlds of music and electronics with devastating results.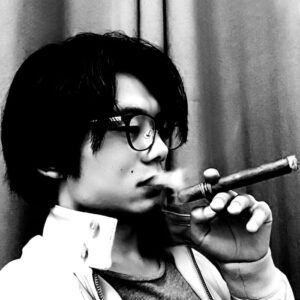 Santiago originally made his fortune in the seafood industry. He has now turned his focus to his own Baijiu brand, which shares the name of his band, Emptiness. When asked if he makes music, he answers, "I make things happen."